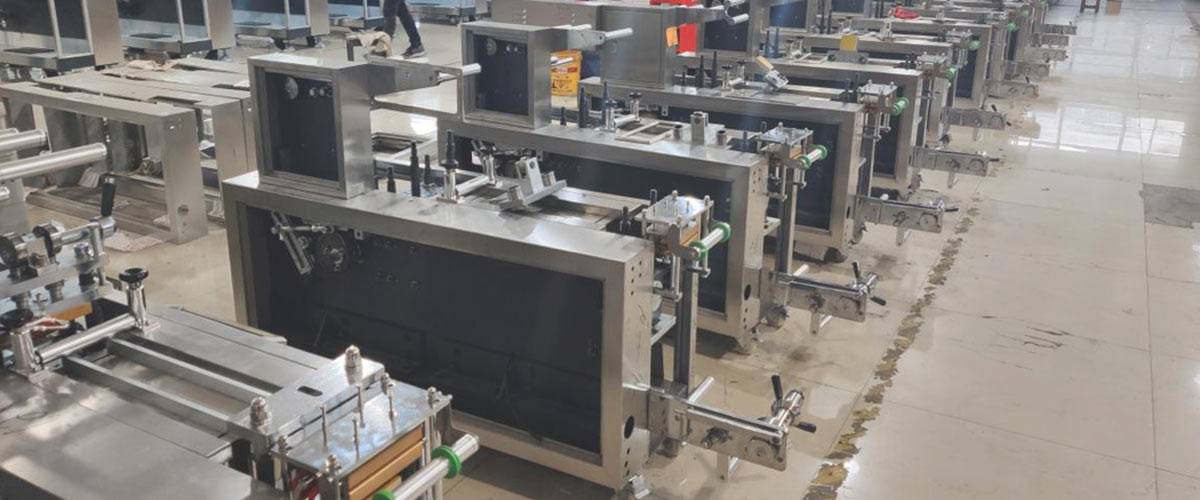 I. veqetandina mekanîkî
Amadekirin berî hilweşandinê
A. divê qada xebatê fireh, geş, nerm û paqij be.
B. Amûrên hilweşînê bi taybetmendiyên guncan bi tevahî hatine amadekirin.
C. Ji bo armancên cûda stendinê, dabeşkirina lem û tîrêja rûn amade bikin
Prensîbên bingehîn ên veqetandina mekanîkî
A. Li gorî model û daneyên pêwendîdar, taybetmendiyên avahiyê û têkiliya civînê ya modelê bi zelalî dikare were fêhm kirin, û dûv re jî rêbaza û gavên hilweşandin û hilweşînê dikare were diyar kirin.
B. Amûr û alavên rast hilbijêrin. Dema ku vemirandin dijwar be, pêşî sedem fêr bibin û ji bo çareseriya pirsgirêkê tedbîrên guncan bigirin.
C. Dema ku parçekirin an meclîsên bi rêwerz û nîşanên diyarkirî ji hev têne veqetandin, divê rêwerz û nîşe li ber çavan bên girtin. Ger nîşe winda bibin, divê ew ji nû ve werin nîşankirin.
D. Ji bo ku zirar û ziyanên perçeyên jihevkirî neyên hiştin, ew ê li gorî mezinahî û durustiya perçeyan ji hev cuda were hilanîn, û di rêza dabeşkirinê de were danîn. Beşên rast û girîng dê bi taybetî werin hilanîn û hilanîn.
E. Bolt û gûzikên ku hatine rakirin dê bêyî ku bandor li ser tamîrê bike, li cîhê xwe werin danîn, da ku ji windabûnê dûr bikevin û civînê hêsan bikin.
F. Li gorî hewceyê hilweşînin. Ji bo kesên ku ji hev naqedin, ew dikarin bêne darizandin ku di rewşek baş de bin. Lê pêdivî ye ku rakirina beşan were rakirin, ne ku pirsgirêk û xemsarî xilas bibe, di encamê de kalîteya tamîrê nayê garantîkirin.
(1) ji bo pêwendiya ku hilweşandin dijwar e an dê kalîteya pêwendiyê kêm bike û zirarê bide beşek ji beşên girêdanê piştî hilweşînê, ji hilweşandinê heya ku mimkûn e divê were rakirin, wekî girêdana morkirin, girêdana destwerdanê, girêdana riveting û welding , û hwd.
(2) dema ku hûn bi rêbaza lêdanê li perçê dixin, lavaya nerm an çakûç an qulika ku ji materyalê nerm (wekî sifirê paqij) hatî çêkirin, divê baş were pijandin da ku zirarê negihîne rûyê perçê.
(3) Divê di dema veqetandinê de hêzek guncan were bikar anîn, û girîngiyek taybetî divê ji bo parastina pêkhateyên sereke ji zirarê. Ji bo du beşên maçê, heke pêdivî ye ku zirarê bide perçeyek, ew hewce ye ku beşên nirxa bilind, zehmetiyên çêkirinê an kalîteya çêtir werin parastin.
(4) perçeyên bi dirêjahî û dirêjahiya mezin, wekî şafta zirav, zîl û hwd., Piştî ku têne rakirin têne paqijkirin, rûnkirin û bi rengek vertîk têne daliqandin. Parçeyên giran dikarin ji hêla pirrjimar ve werin piştgirî kirin ku ji deformasyonê dûr bikevin.
(5) perçeyên jêkirî divê di zûtirîn dem de werin paqij kirin û bi rûnê dij-rust were pêçandin. Ji bo perçeyên rastîn, lê di heman demê de kaxezê rûnê pêçandî jî, ji bo pêşî lêgirtina zirav an rûxara rûxandinê. Pêdivî ye ku bêtir perçe bi beşan werin rêz kirin, û dûv re jî piştî nîşankirinê werin danîn.
(6) perçeyên piçûk û bi hêsanî wenda kirinê rakin, wek şûngirên sazkirî, gwîzan, şûştin û pîneyan, û hwd., Û dûv re piştî paqijkirinê heya ku gengaz e wan li ser beşên sereke saz bikin da ku pêşî li windabûnê bigirin. Piştî ku perçeyên li ser çeqelê têne rakirin, çêtirîn e ku meriv wan bi rêkûpêk bi rêkûpêk vegerîne ser çeqelê an jî wan bi têla pola ve li ser têlê bi cî bike, ku dê di pêşerojê de rehetiyek mezin ji karê civînê re bîne.     
(7) kanalê, tasa rûnê û nefta rûnê an sarbûna din, kanalên av û gazê, hemî cûreyên perçên hîdrolîk, piştî paqijkirinê divê mohra îthal û hinardeyê hilînin, da ku pêşî li toz û qirêjiyên bin av bibin.
(8) dema perçekirina dorpêçê, dê dewleta hevsengiya xwerû heya ku gengaz e neyê aloz kirin.
(9) ji bo aksesûarên fezayê yên ku meyldarê koçberiyê ne û xwediyê amûrek pozîsyonê an taybetmendiyên rêsayî ne, ew ê piştî hilweşandinê werin nîşankirin da ku di dema civînê de bi hêsanî bêne destnîşankirin
II. Civîna mekanîkî
Pêvajoya civînek mekanîzmayî girêdanek girîng e ku ji bo destnîşankirina kalîteya temîrkirina mekanîzmayê, lewma divê ew be:
(1) perçên civandî divê hewceyên teknîkî yên diyarkirî bicîh bînin, û perçeyên neçandî nayên berhev kirin. Pêdivî ye ku ev beş berî civînê teftîşa hişk derbas bike.
(2) divê rêbaza hevberdanê ya rast were hilbijartin da ku hewcedariyên rastbûna hevberdanê bicîh bîne. Temîrkirina mekanî ya hejmarek mezin a xebatê ew e ku rastbûna hevgirtî ya lêvegera hevûdu vegerîne, dikare were pejirandin da ku hewcedariyên hilbijartin, tamîr, verastkirin û rêbazên din bicîh bîne. Divê bandora firehbûna germî ji bo valahiya fit were hesibandin. Ji bo perçeyên guncan ên ku ji materyalên bi hevbeşên berfirehkirina cûda hatine çêkirin, dema ku germahiya dorhêlê di dema civînê de ji germahiya di dema xebatê de pir cûda dibe, guherîna valahiyê ya ji ber vê yekê divê were telafîkirin.
(3) rastbûna zincîra pîvana civînê analîz bikin û kontrol bikin, û bi riya hilbijartin û verastkirinê daxwazên rastbûnê bicîh bînin.
(4) ku bi nîzama civînê ya perçeyên makîneyê re mijûl dibe, bingeh ev e: yekem hundir û dûv re jî derveyî, yekem dijwar û dûv re hêsan, yekem rastîn û dûv re jî giştî.
(5) rêbazên meclîsê guncan û alav û amûrên civînê hilbijêrin.
(6) bala xwe bidin paqijkirina parçeyan û rûnê. Pêdivî ye ku perçên civandî pêşî bi hûrgulî werin paqij kirin, û perçeyên bargiran divê bi lubrifikantek paqij li ser rûyê tevgerê yê têkildar werin pêçandin.
(7) bala xwe bidin morkirina li meclîsê da ku pêşî li "sê lerzandin" bigirin. Ji bo ku avahiya morkirin û materyalên morkirinê yên diyarkirî bikar bînin, nikarin cîgirên keyfî bikar bînin. Bala xwe bidin kalîte û paqijiya rûyê morkirinê. Bala xwe bidin rêbaza civînê ya mohr û zexmkirina civînê, ji bo morên statîk dikarin mohra guncan a guncan bikar bînin.
(8) bala xwe bidin hewcedariyên civînê yên amûrê kilîtkirinê û rêzikên ewlehiyê bigirin.
Iii. Mijarên ku di veqetandin û civandina mora mekanîkî de hewceyê balê ne
Mohra mekanîkî yek ji awayên herî bibandor e ku zivirandina mohra laşê mekanîkî, rastbûna xweya pêvajoyê bi xwe zêde ye, nemaze zenga dînamîk, statîk, heke rêbaza hilweşandinê ne guncan be an karanîna nebaş be, dê kombûna mohra mekanîkî ne tenê têk biçe da ku bigihîje armanca morkirinê, û dê zirarê bide pêkhateyên morkirinê yên civandî.
1. Tedbîrên di dema hilweşandinê de
1) dema rakirina mohra mekanî, bi zor qedexe ye ku meriv çakûç û şoxa xanî bikar bîne da ku zirarê nede hêmana morkirinê.
2) heke li her du rexên pompeyê mohrên mekanîkî hebin, divê hûn di pêvajoya jihevdexistinê de baldar bin ku pêşî li yekê bigire ku yê din wenda bibe.
3) ji bo mohra mekanî ku hatî xebitandin, heke dema ku gilok vedibe rûberê morkirinê tevdigere, divê perçeyên rotor û zincîra stator bêne guhertin, û piştî şidandinê divê ew carek din neyê bikar anîn. Ji ber ku piştî xilasbûnê, dê şopa bezê ya orjînal a cot friction biguhere, morkirina rûyê têkiliyê dê bi hêsanî were rûxandin.  
4) heke hêmana morkirinê bi axê an tîrêjê ve were girêdan, berî rakirina mohra mekanîzmayê condensatê derxînin.
2. Tedbîrên di dema sazkirinê de
1) berî sazkirinê, pêdivî ye ku meriv bi baldarî kontrol bike ka gelo hejmara perçên morkirina civînê bes e û gelo hêmanên zirarê dîtine, nemaze gelo di xelekên dînamîk û statîk de kêmasiyên wekî lihevketin, şikestin û deformasyonê hene. Ger pirsgirêkek heye, parçeyên yedekên nû sererast bikin an şûna wan bidin.
2) kontrol bikin ka Quncikê zincîran an glandê guncan guncan e, û heke ew daxwazan bicîh neyne, divê ew were qut kirin.
3) divê hemî pêkhateyên mohra mekanîzmayî û rûkên pêwendiya civata têkildar ên wan berî sazkirinê bi aceton an alkolê bêkêr werin paqij kirin. Di dema sazkirinê de wê paqij bihêlin, nemaze zengilên gerguhêz û statîk û hêmanên morkirinê yên alîkar divê ji pîsî û tozê tune be. Li ser rûyê zengilên livîn û sekinî qatek paqij a rûn an rûnê turbînê bidin.
4) Divê pişaftina girêdanê glanda jorîn were tund kirin. Pêdivî ye ku şûngir bihevra werin tewandin da ku pêşî li vekêşana beşa gland bigirin. Her xalek bi lêçûnek an amûrek taybetî kontrol bikin. Divê xeletî ji 0,05 mm mezintir nebe.
5) paqijiya hevberdanê (û hevzayendî) di navbêna gilover û qurmê derve yê şaftê an qewlê şaftê de kontrol bikin, û yekrengiya dora xwe misoger bikin, û tehmûla her xalê bi fîşekek ne ji 0.10 mm bêtir kontrol bikin.
6) mîqdara zexmkirina biharê dê li gorî bendan were kirin. Destûr nayê dayîn ku pir mezin be an jî piçûk be. Çewtî 00 2.00mm e. Pir piçûk dê bibe sedema zexta têrker a têrker û nikare rolek morkirinê bilîze, piştî ku biharê li ser kursiya biharê hate sazkirin ku bi nermî tevbigere. Dema ku biharek tenê bikar tînin, bala xwe bidin rêça zivirî ya biharê. Riya zivirandina biharê divê berevajî rota zivirandinê ya mîlî be.
7) zengilê gerguhêz piştî sazkirinê dê nerm bimîne. Ew ê bikaribe piştî ku zengilê gerguhêz li biharê bişkîne bixweber vegere.
8) yekem zengilê morkirina zingara statik li paş zengilê statik bi cîh bikin, û dûv re jî têxin nav qulika dawiya morkirinê. Bala xwe bidin parastina beşa xeleka statîk, da ku piştrast bikin ku vertîkal beşa zengil statîk û xeta navendî ya berika dawiyê ye, û pişta çerxa zirav-zivirî ya zingara statik bi pînê dij-veguhastinê ve yekkirî ye, lê bikin wan nekin têkilî bi hevûdu re.
9) di pêvajoya sazkirinê de, tu carî destûr nayê dayîn ku meriv rasterast bi amûran re hêmana morkirinê bixe. Dema ku lêdan pêdivî ye, pêdivî ye ku amûrên taybetî werin bikar anîn ku di rewşa xisarê de hêmana morkirinê bixe.
---
Dema şandinê: Sib-28-2020